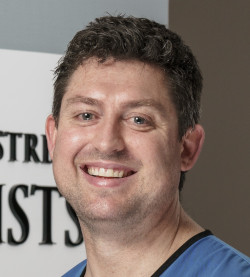 Dr David Crowther BPharm BDS(Otago)
David Crowther has been working at Brandon Street Dentists since 2016. Prior to this David worked at CBS Dental, Johnsonville and Champion Dental Centre, Porirua as well as in Sydney and Central Queensland.
David keeps up with the latest developments in dentistry and frequently attends dental courses nationally and internationally to enhance his dental knowledge and skills.
He has also been trained in implant placement and restoration at the Trinon Collegium Practicum, a course designed by the German implant company, Trinon.
David has volunteered his dental services in Cambodia twice. He spent six weeks treating the local children and then spent another week at the University of Health Sciences, Phnom Penh where he placed over 30 dental implants on adults.
David practices all aspects of general dentistry and most enjoys relieving dental pain and improving his patient's appearance. David understands most people have a limited budget and prides himself on his ability to provide quality dental treatment while remaining within his patient's budget.
David lives in Lower Hutt with his wife Golda, who is a nurse in the emergency department at Hutt Hospital. They have a toddler, Daniel, and when David isn't stopping Daniel from sticking random objects in his mouth and playing with electrical sockets, he enjoys going to the gym and wasting the hours watching inspiring YouTube videos. When David gets the time he likes to travel and ski although it'd be fair to say these are more interests than hobbies at the moment!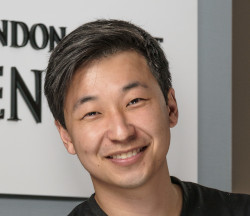 Dr Peter Noh BDS (Otago)
Dr. Noh received his bachelor of dental surgery at the University of Otago. He provides skilled, attentive care to patients at Brandon Street Dentists, located in the heart of Wellington CBD.
Dr. Noh has a wonderful sense of humor that sets his patients at ease during their dental treatments. Many people leave appreciating not only his beautiful dental work but his warm and kind personality.
As a general dentist, Dr. Noh provides a complete range of dental treatments including dental exams, restorations, treatment of dental emergencies, extractions, root canal therapy, dentures, crowns, veneers, teeth whitening.
Committed to learning innovative approaches to patient care and remaining informed of new developments in all areas of dentistry, Dr. Noh is always interested in new treatment methods as well as new dental technology. He is engaged in continued education courses in order to offer the best evidence based dentistry to his patients and gain new insights into the ever changing field of dentistry.